Venom 2 adalah film Sony's Spider-Man Universe mendatang yang akan melanjutkan kisah petualangan Eddie Brock bersama symbiotenya yang bernama Venom. Film yang mempunyai judul resmi Venom: Let There Be Carnage ini disutradarai oleh Andy Serkis, serta dibintangi oleh Tom Hardy yang kembali sebagai Eddie Brock alias Venom, Michelle Williams sebagai Anne Weying, Naomie Harris sebagai Shreik, Stephen Graham sebagai Detective Mulligan, dan Woody Harrelson sebagai antagonis Cletus Kasady alias Carnage.
Film Venom: Let There Be Carnage akan melanjutkan kisah Eddie Brock yang sempat mewawancarai pembunuh bayaran bernama Cletus Kasady di adegan pasca-kredit film Venom (2018). Eddie bersama Venom harus berhadapan dengan symbiote lain yang lebih mengerikan, yaitu Carnage dan inangnya yang bernama Cletus Kasady (Woody Harrelson). Menjelang perilisannya, akhirnya Sony merilis deretan poster yang memperlihatkan para karakter utama Venom : Let There be Carnage.
Simak poster Karakter Venom 2 di bawah ini :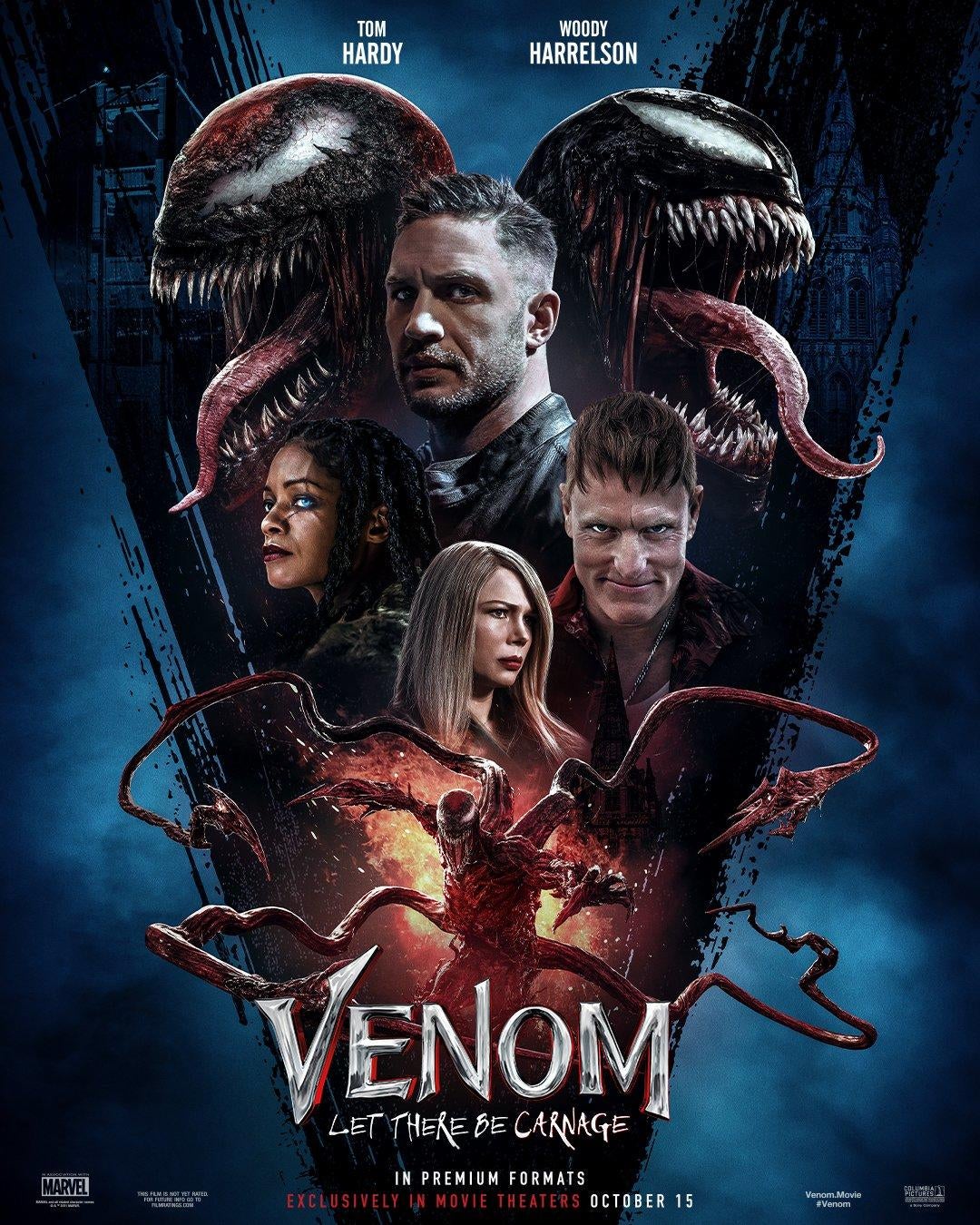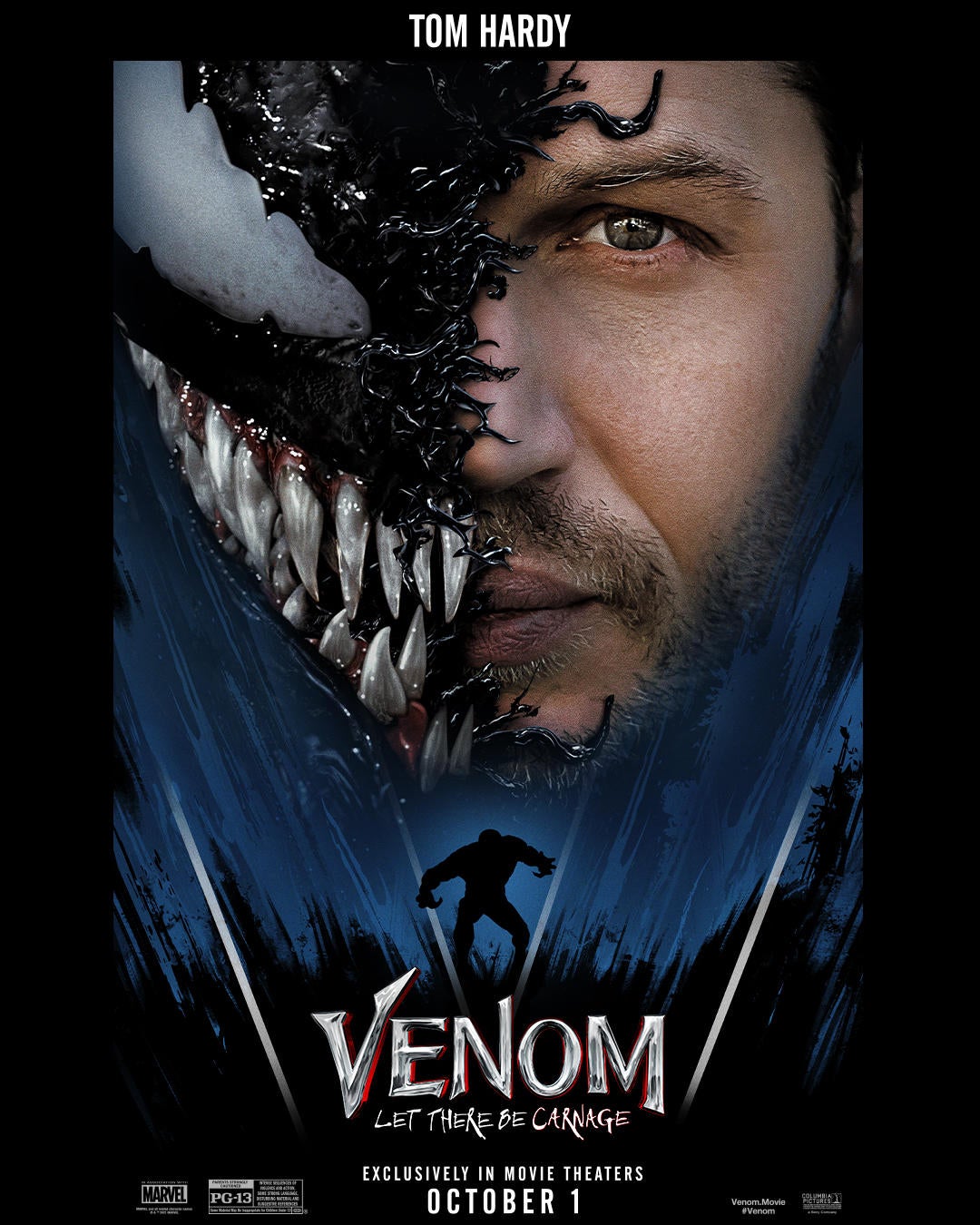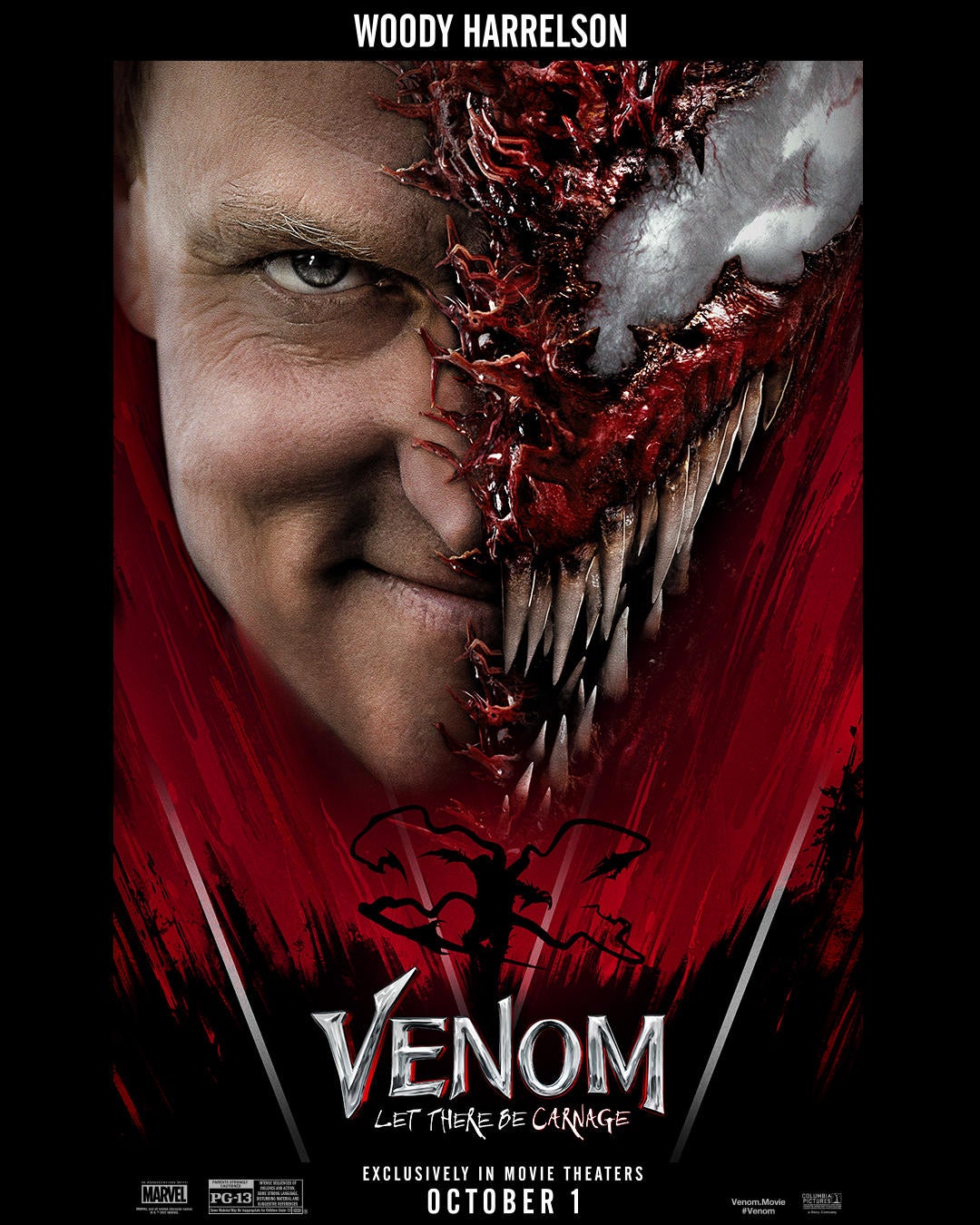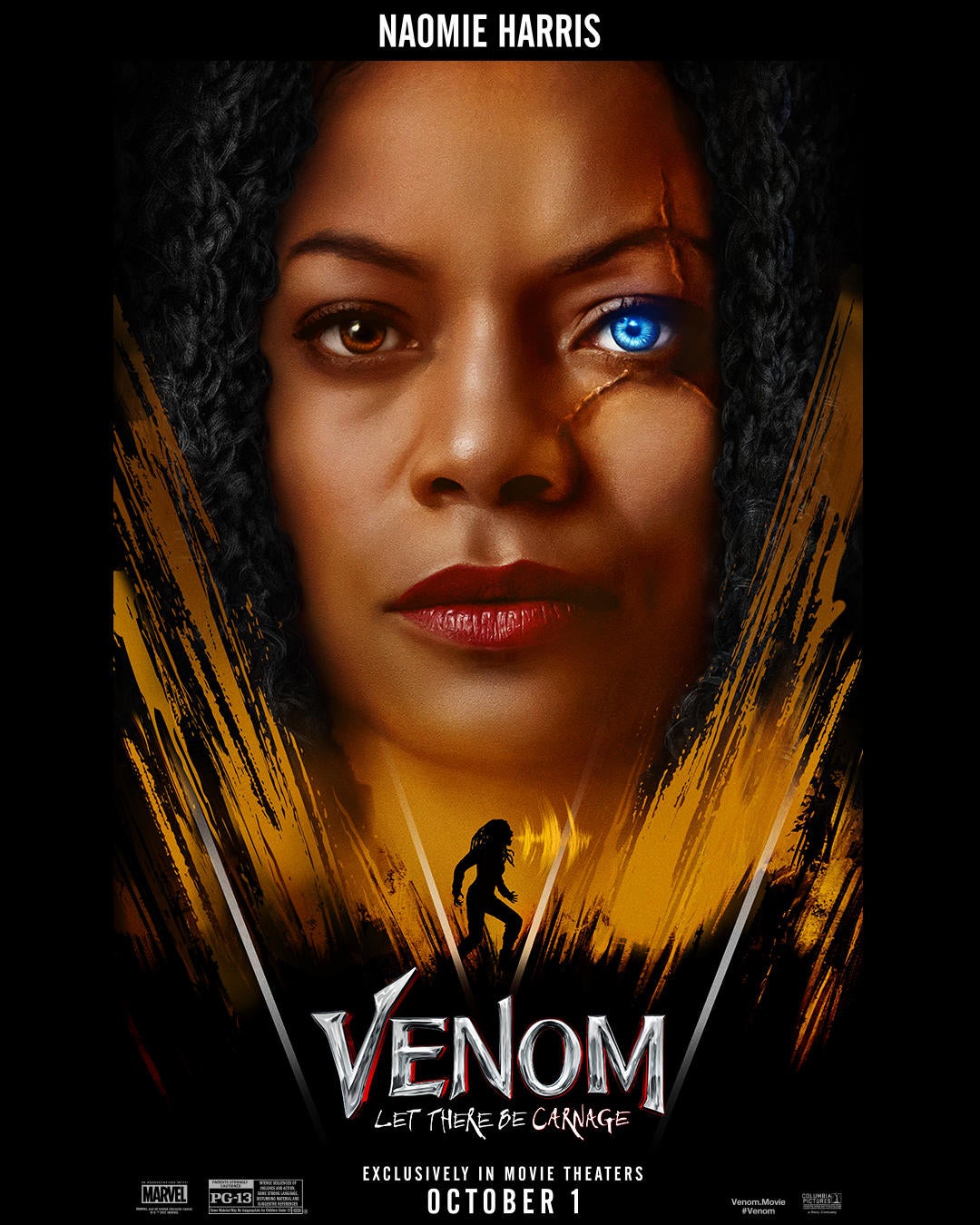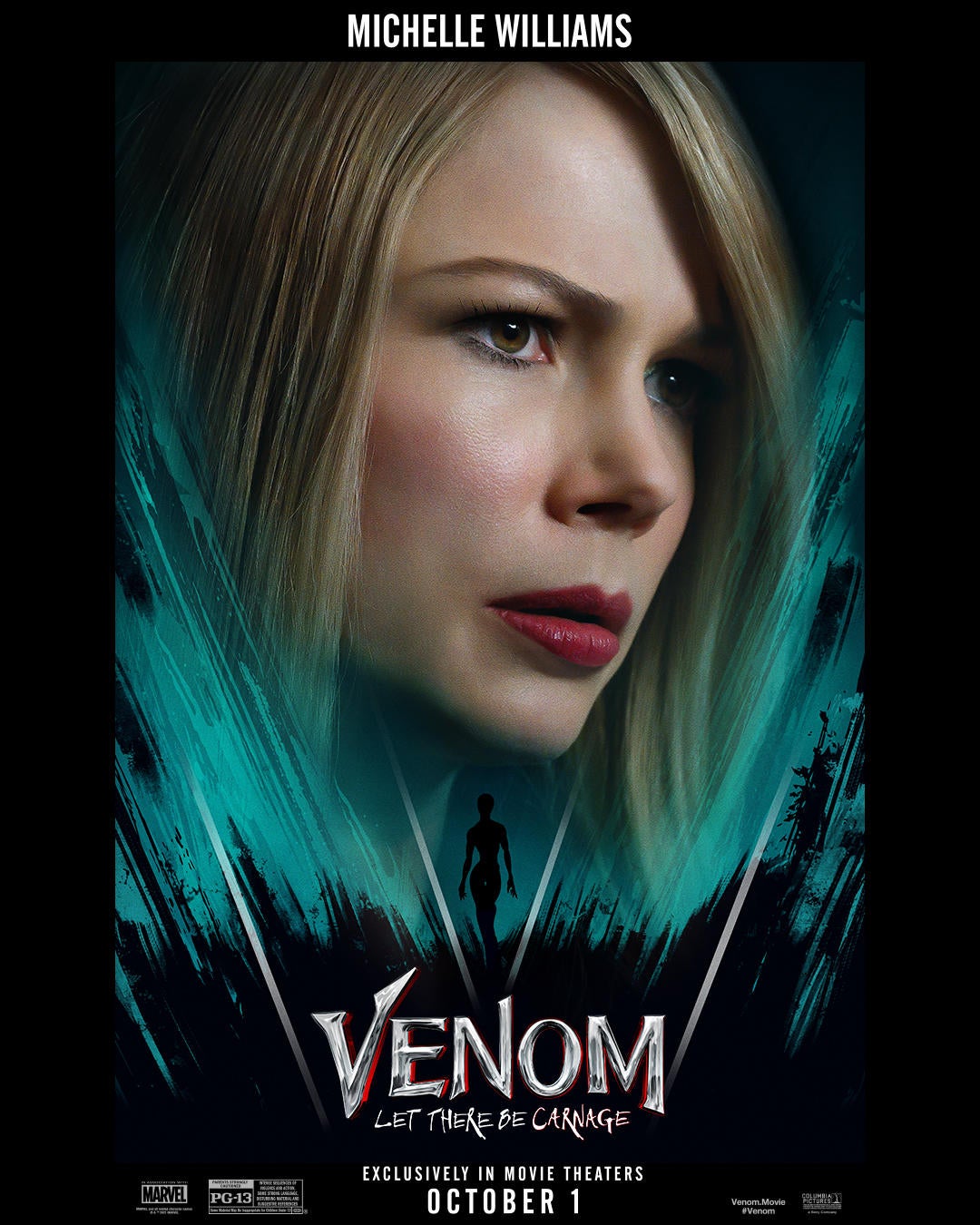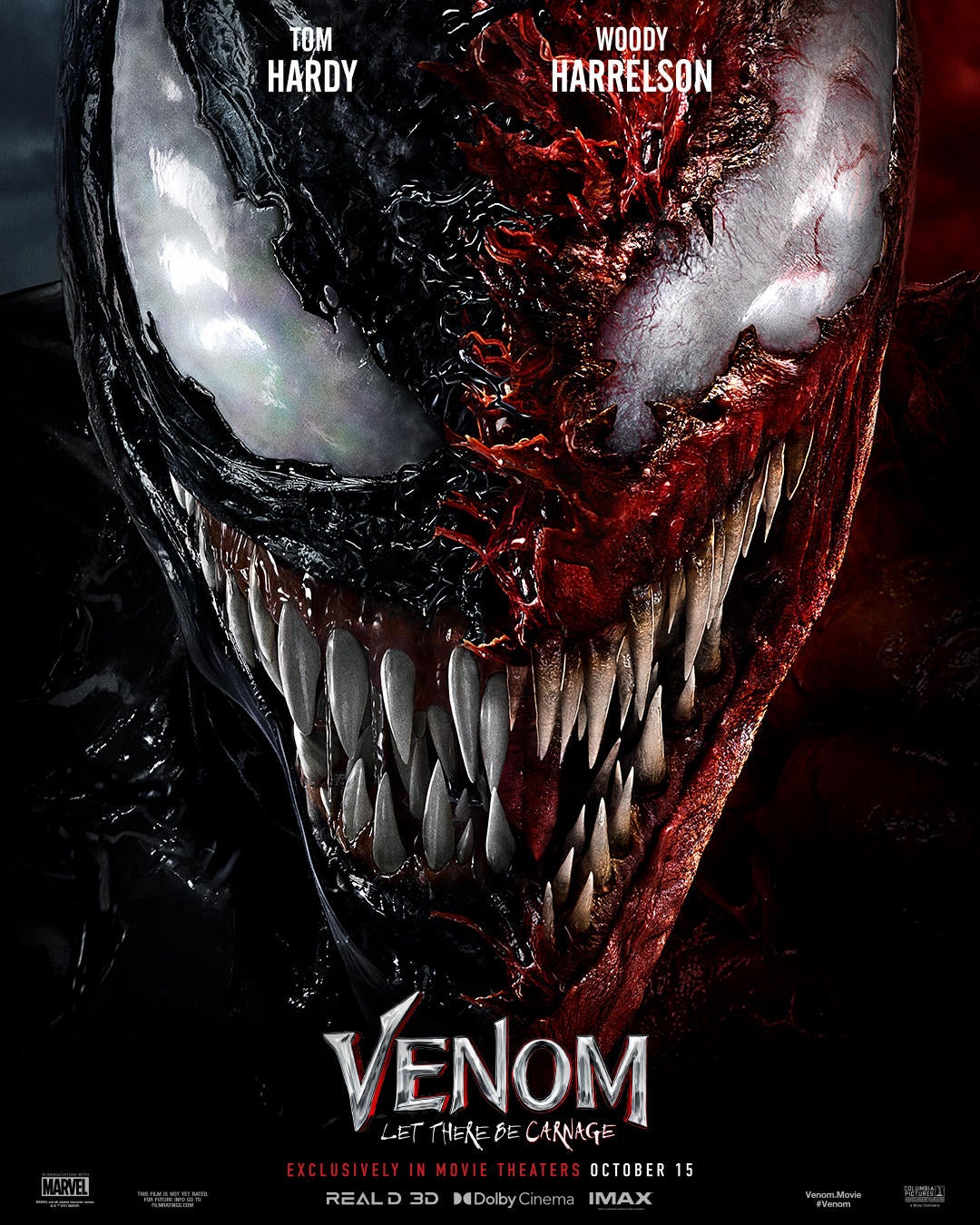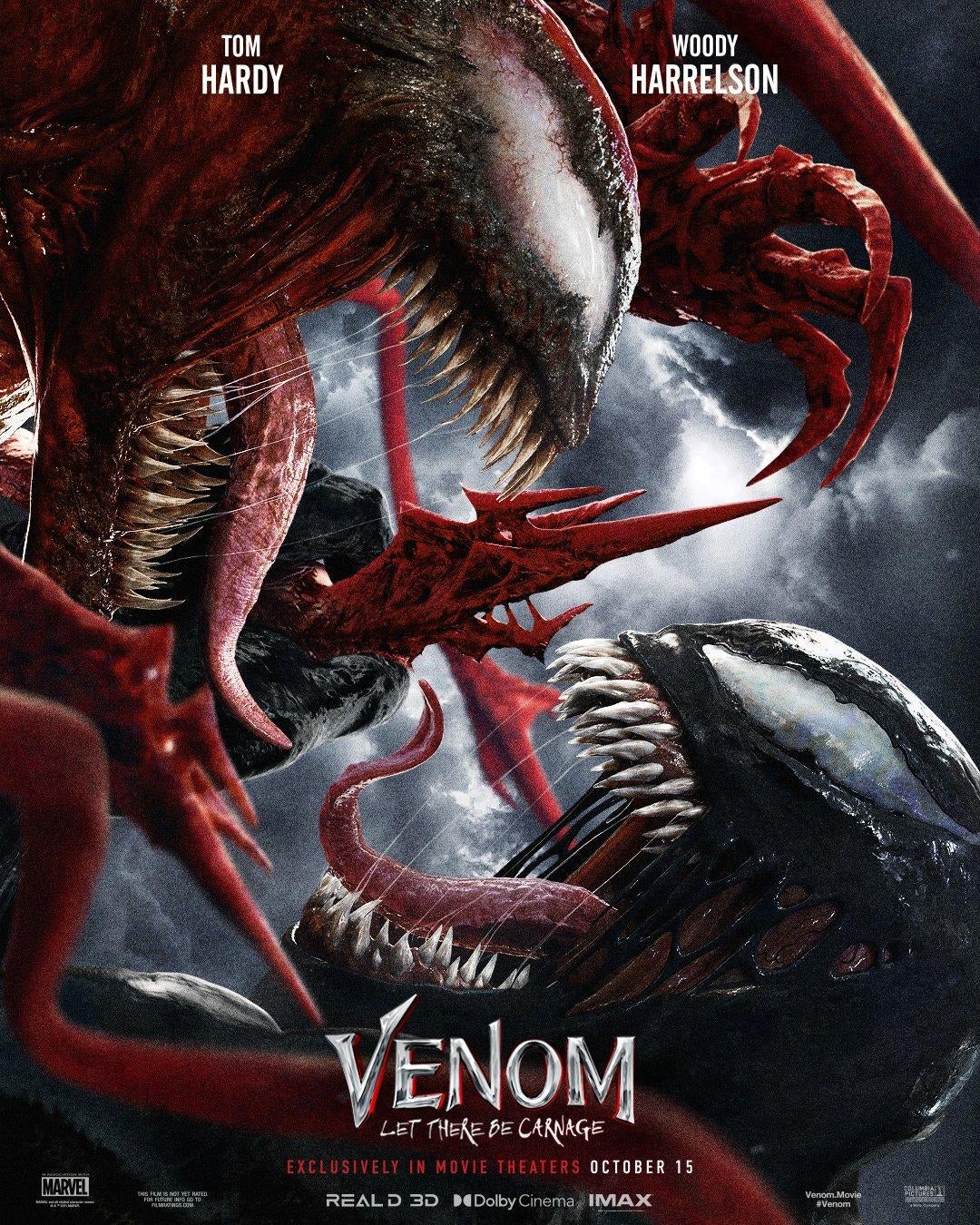 Berdasarkan poster pertama di atas, terlihat para karakter utamanya berkumpul dalam satu gambar dengan latar belakang Venom dan Carnage, yang menegaskan bahwa pertarungan mereka akan menjadi fokus utama filmnya nanti. Selain itu, terlihat juga gambar gereja di sisi kanan dan jembatan Golden Gate San Fransisco di sisi kiri, kemungkinan dua lokasi tersebut akan menjadi lokasi pertarungan epik mereka nanti. Poster-poster berikutnya memperlihatkan penampilan close-up para karakternya, termasuk Carnage dengan detail symbiotenya yang tampak mengerikan.
Dengan poster terbaru ini tampaknya para penggemar akan makin antusias untuk melihat pertarungan Venom dan Carnage. Apalagi sebelumnya dikabarkan bahwa film berdurasi 90 menit ini akan menghadirkan sesuatu yang mengejutkan di akhir film, sehingga akan sangat sayang untuk dilewatkan. Penggemar di seluruh dunia bisa menyaksikan Venom: Let There Be Carnage saat filmnya dirilis pada tanggal 1 Oktober 2021.
.
.
Tonton juga video "Semua Musuh Seri Dragon Ball Non Canon (Tidak Resmi)"
.
.
** Sumber **